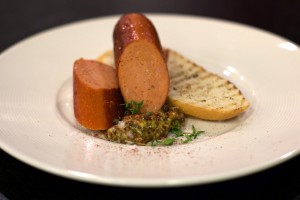 All lightly smoked and fully cooked, you won't find a better quality Hot Dog. We use only the finest premium cuts of pork and beef, never any fillers, chicken or turkey, or by-products. Other hot dogs have a mushy texture. Ours always has a firm bite, full of flavor.
You can find our Skinless Franks in 6, 7 and 8 inch lengths. The All Beef Brisket Dogs come in 6 or 12 inch and don't forget to try the new Garlic Frank. Or if Old Fashioned is your style, try our 7 or 8 inch Old Fashioned Frank in Sheep Casing.
---
For more detail on our product offering, please click here.