The Flocchini family has been in the meat business since the 1930's and 5 years ago partnered with the Tonino family, who are third generation sausage makers from Italy In 2015 it made sense to bring the operations in house and we now own and carry on the tradition of making great sausage with as few ingredients as possible. Today, Flocchini Family Provisions offers one of the only clean lines of handcrafted sausage, using only whole meat muscle and simple spices that are free from artificial ingredients.  We are now part of a bigger family – the Armand Agra family.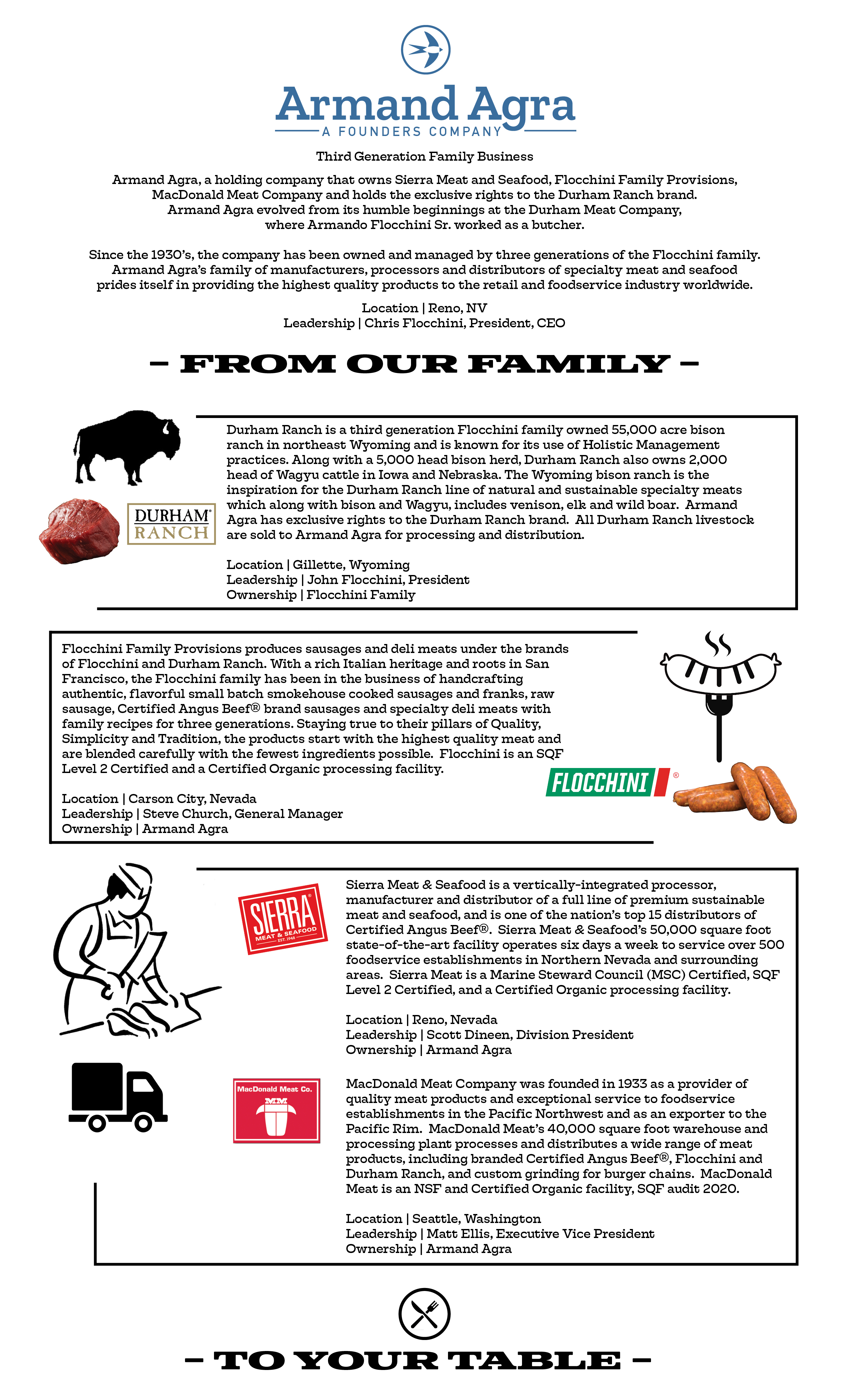 ---
TRADITION: Third Generation Family Business
Flocchini Family Provisions is a third-generation family company that crafts authentic, flavorful meats through traditional means.
Paying homage to our rich Italian heritage, we use traditional family recipes and techniques to produce handcrafted, small batch meats that have extraordinary flavor. Our culture is one of support and transparency, where we plan for growth without compromising traditional processes.
QUALITY: Clean & Flavorful Products
Meats are produced using the highest-quality ingredients that give consumers the better option.
We continuously strive to improve our manufacturing and packaging processes to consistently produce high-quality, wholesome meats.
We are an SQF Level 2 Certified facility and also a Certified Organic processing facility.
SIMPLICITY: Classic & Straightforward Ingredients
Delicious, healthier meats are produced with nothing more than essential, straightforward ingredients.
Flocchini Sausages offer consumers healthier alternatives without compromising flavor. We find the perfect balance of flavor while using the fewest and most straightforward ingredients possible.